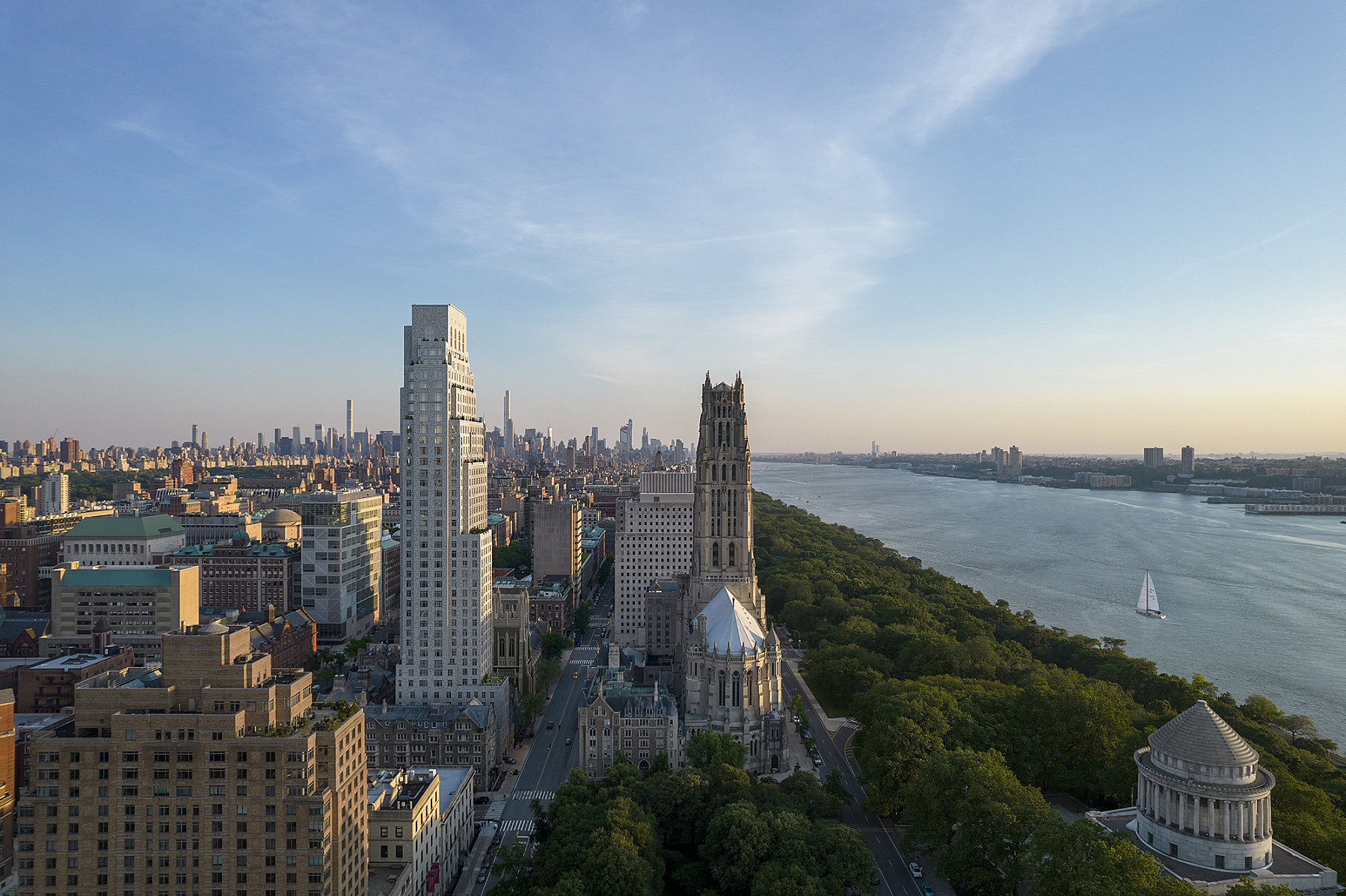 Claremont Hall sits proudly east of Riverside Church with incredible 360 views, looking down
picturesque Central Park to Lower Manhattan, and out west towards expansive Hudson River.
The Infinite Vision
Claremont Hall sits 575' above the Hudson, benefitting from superior light and air. Sweeping 360°, sunrise-to-sunset views capture the majesty of the Hudson River and Riverside Park, the tranquility of Sakura Park and the grandeur of Central Park, as well as Columbia University's classic Ivy League campus.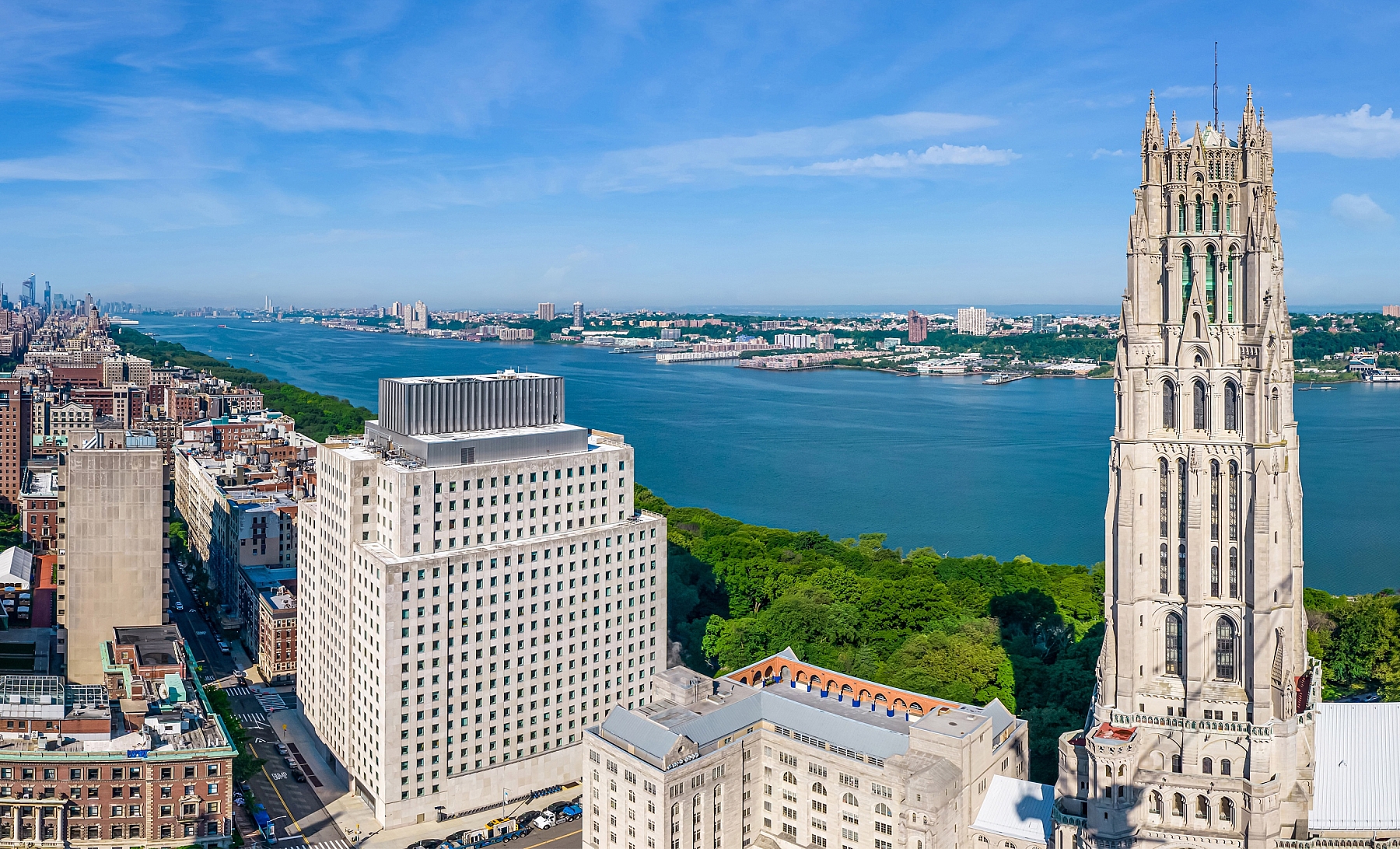 Southwestern view of Manhattan and the Hudson River from Claremont Hall