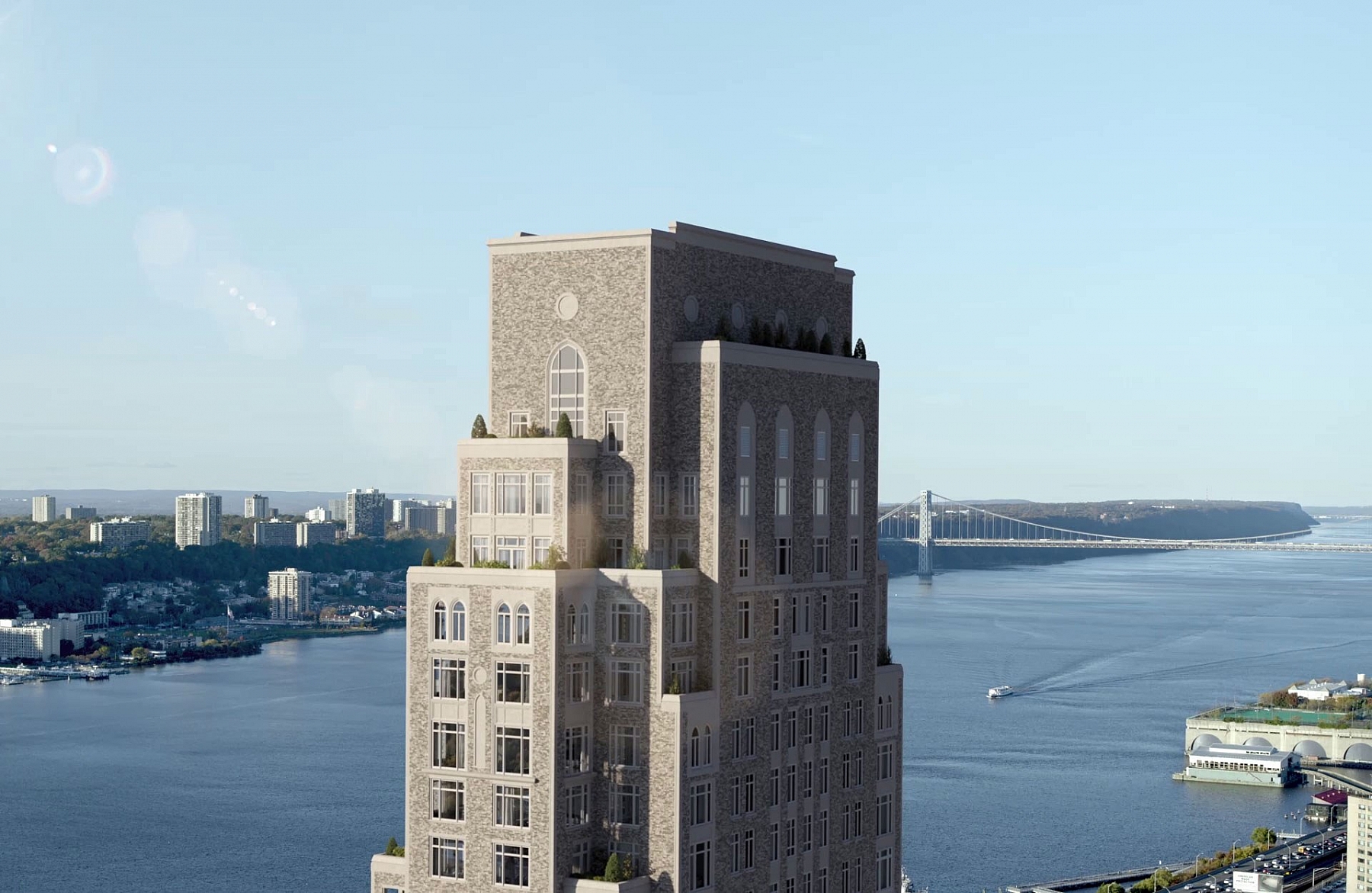 Details of RAMSA's design for Claremont Hall's façade
With clear views in all directions, Claremont Hall sits atop one of the highest points on Manhattan's West Side, overlooking Riverside Park and the Hudson River. Robert A.M. Stern architects have designed a residential high-rise of refined craftsmanship that seamlessly integrates with this historic neighborhood and campus.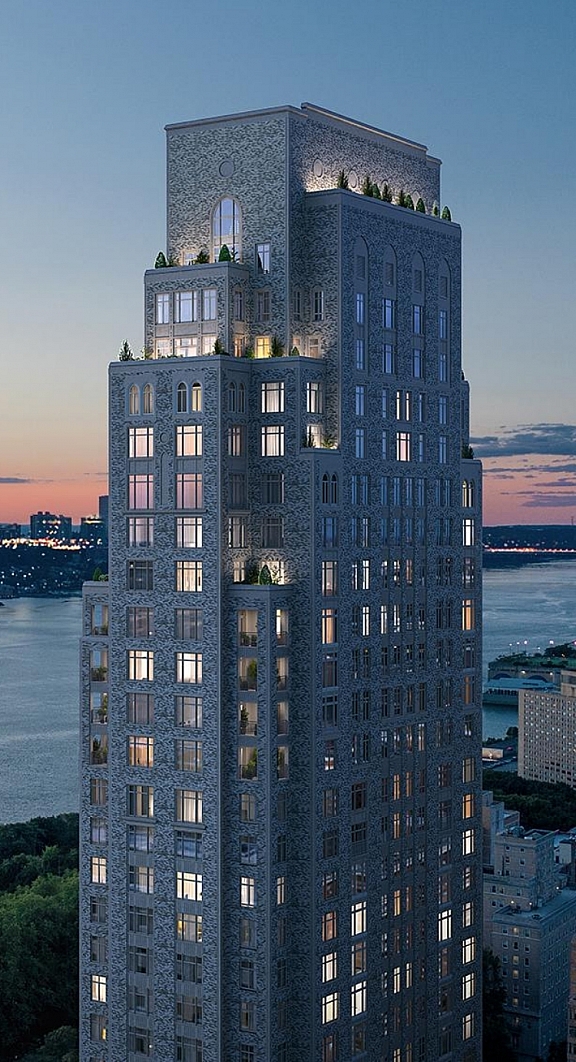 The crown of Claremont Hall, overlooking The Hudson River, Riverside Park, and the George Washington Bridge.
New development has a responsibility to future generations. Claremont Hall was designed as a sustainable building, earning a LEED Certification as well as leading the way for the renovation and preservation to Union's campus that will reduce carbon footprint.
The entrance of Claremont Hall at 100 Claremont Avenue
Claremont Hall's stately entrance and indoor, onsite parking open onto picturesque Claremont Avenue. Through thoughtful restorative design, Claremont Hall preserves the façade of Union Theological Seminary's former refectory building.
The Architects' Legacy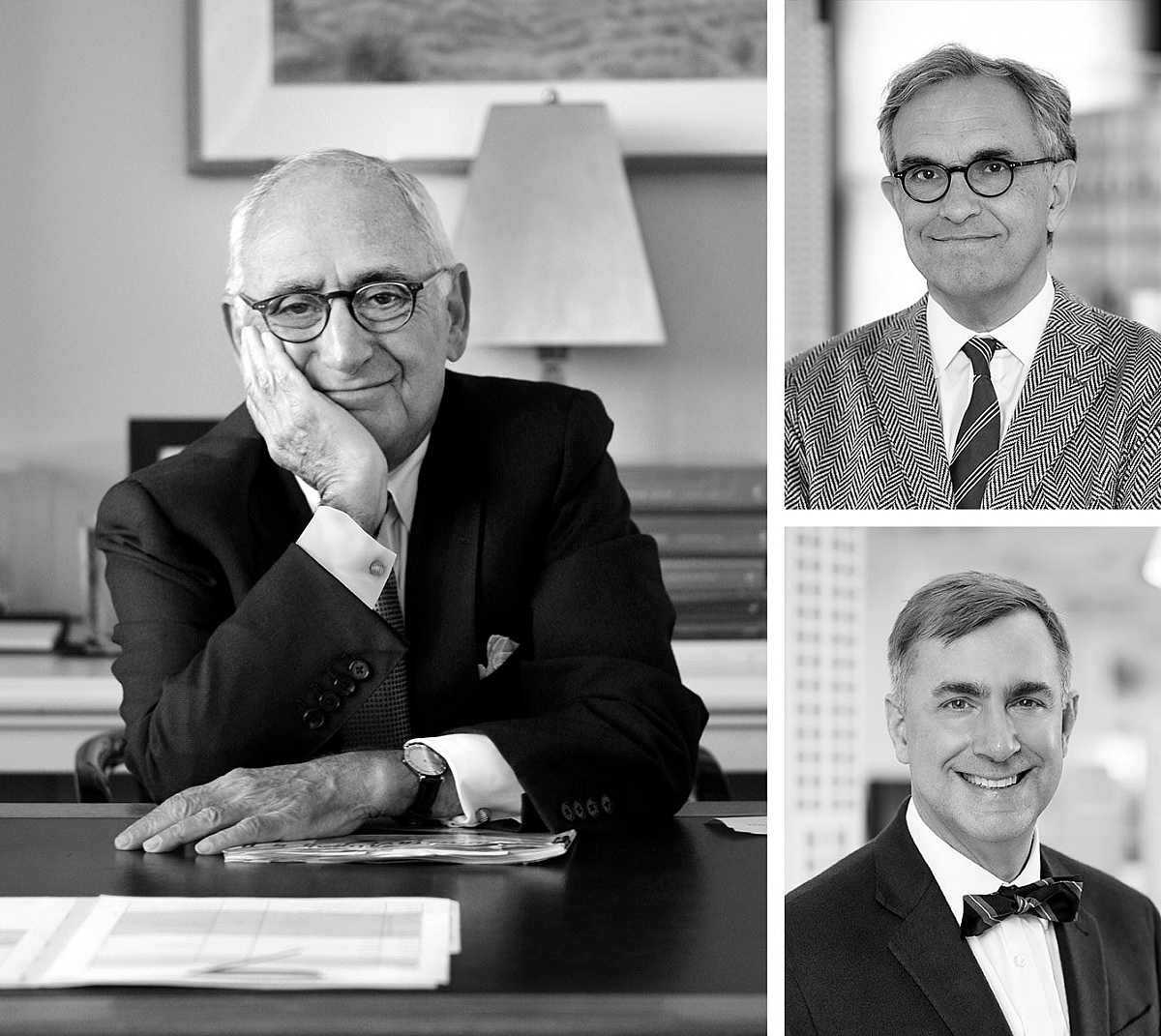 Left: Robert A.M. Stern | Top Right: Paul L. Whalen | Lower Right: Sargent C. Gardiner
Robert A.M. Stern Architects (RAMSA) has elevated the New York skyline with some of the city's most celebrated and iconic luxury high-rise buildings, such as 15 Central Park West and 220 Central Park South. RAMSA is also one of the country's leading practitioners of the Collegiate Gothic style, having executed this style on numerous academic campuses including the recently completed Residential Colleges at Yale University, where founding partner Robert A.M. Stern served as the Dean of the School of Architecture for nearly a decade.
Claremont Hall reflects RAMSA's ability to combine modern residential luxury with the firm's deft application of contextual design to achieve what will be some of the most sought-after residences in New York.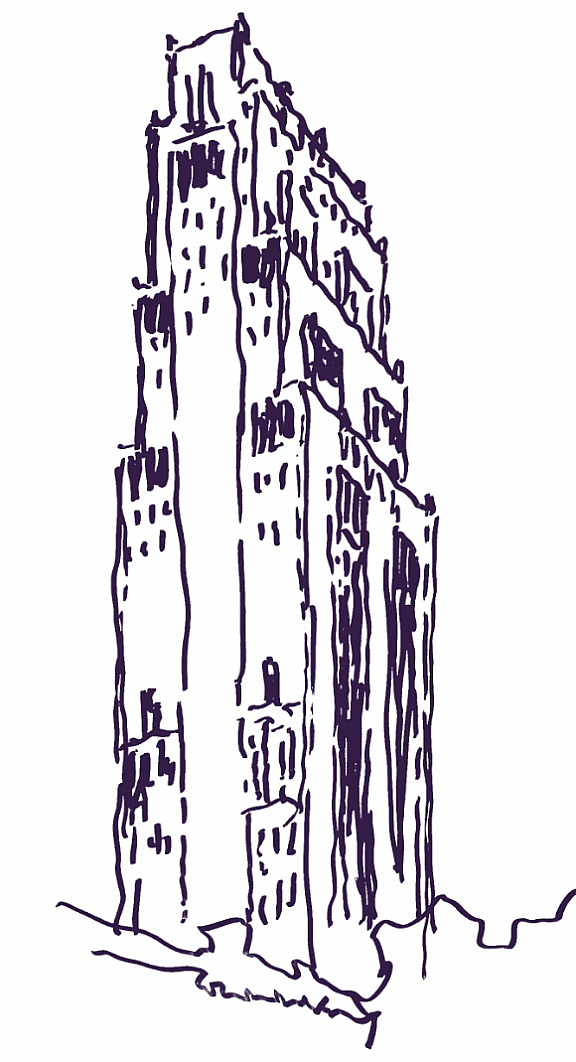 Conceptual sketch of Claremont Hall by RAMSA
We like to think we're building on the traditions of the city and growing from its history.

Paul L. Whalen
Partner at Ramsa
Gothic Influence
Architecture assumed a loftier vision after the middle ages. Innovations in engineering and building techniques enabled the new vertical style that would come to characterize Gothic architecture. These advances allowed architects to design buildings with larger windows, higher ceilings, and more natural light. This architectural style is foundational to the design of Claremont Hall.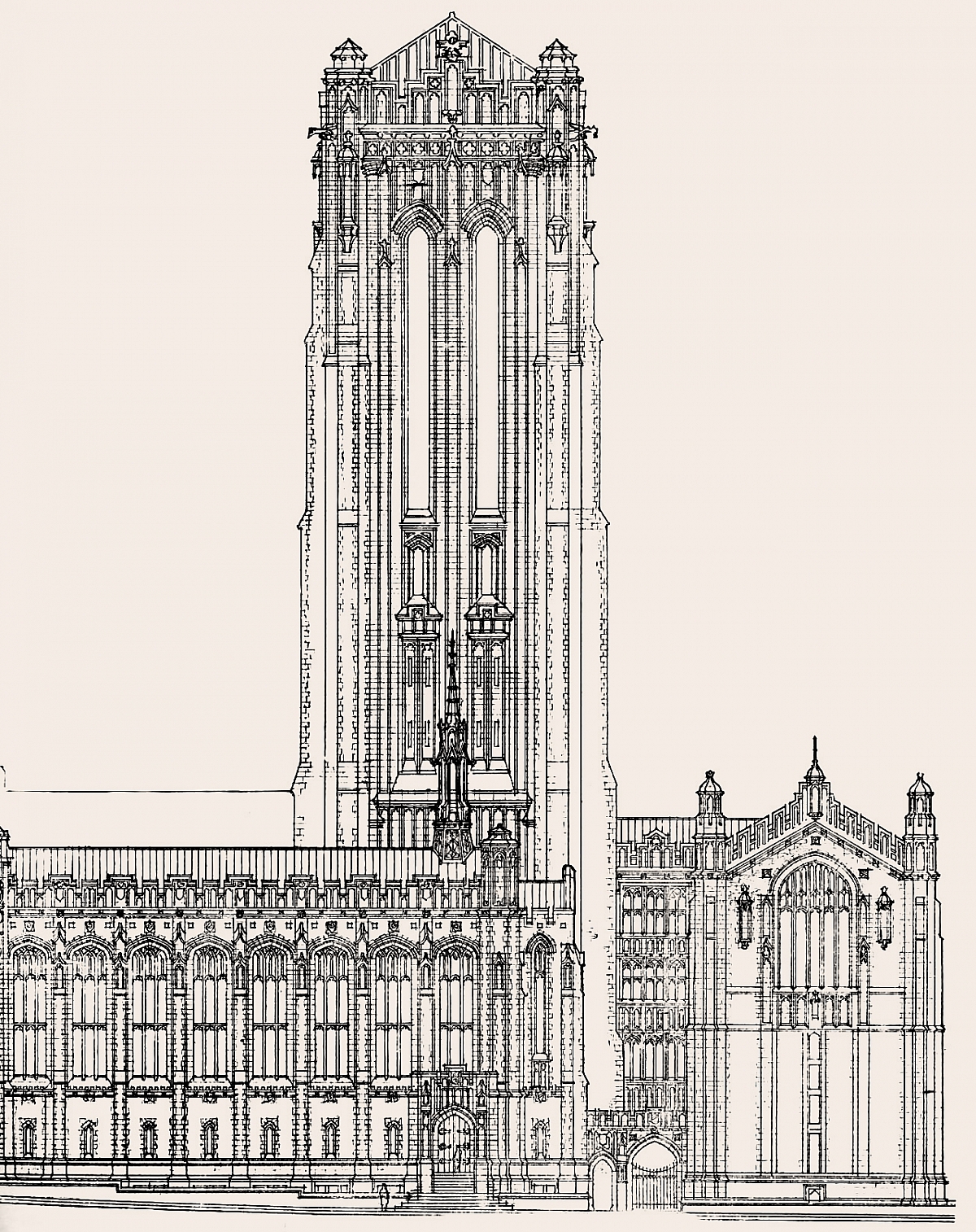 Architectural drawing of Union Theological Seminary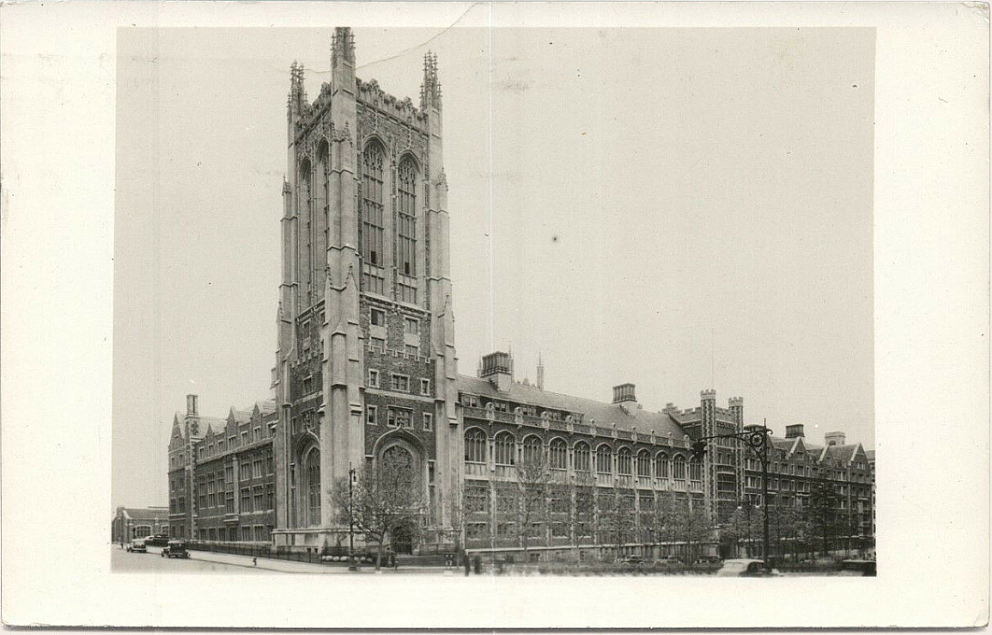 Early photograph of Union Theological Seminary
But there is more to the rise of Gothic architecture than meets the eye. The buildings themselves came to be seen as symbols of spiritual and intellectual enlightenment.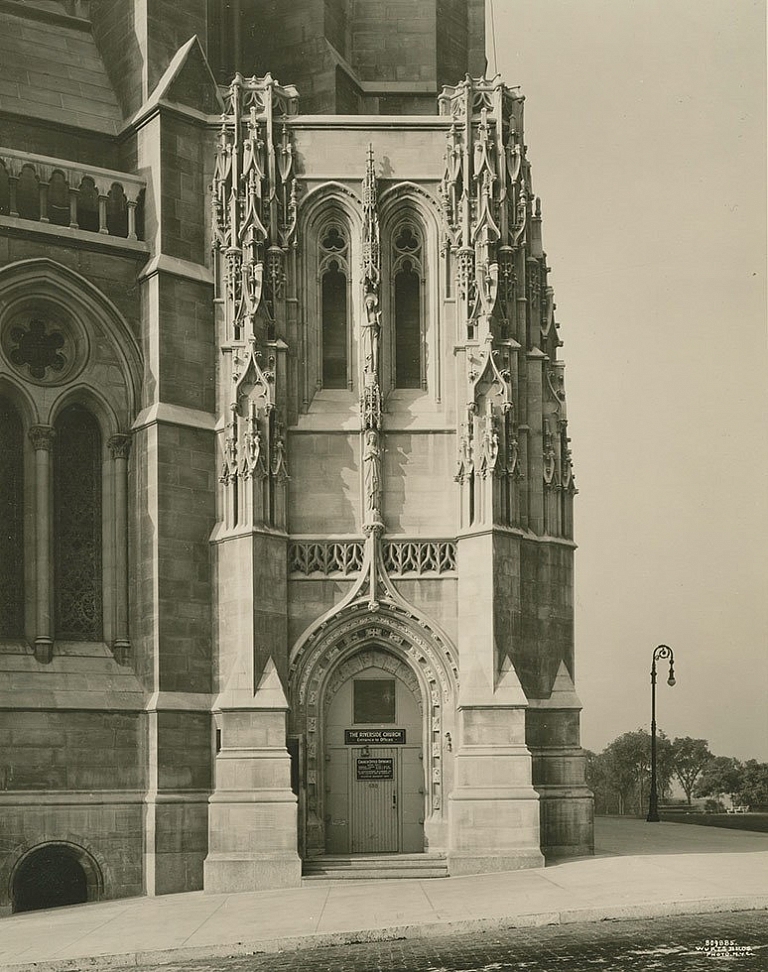 Detail of Riverside Church's Northern Entrance, circa 1930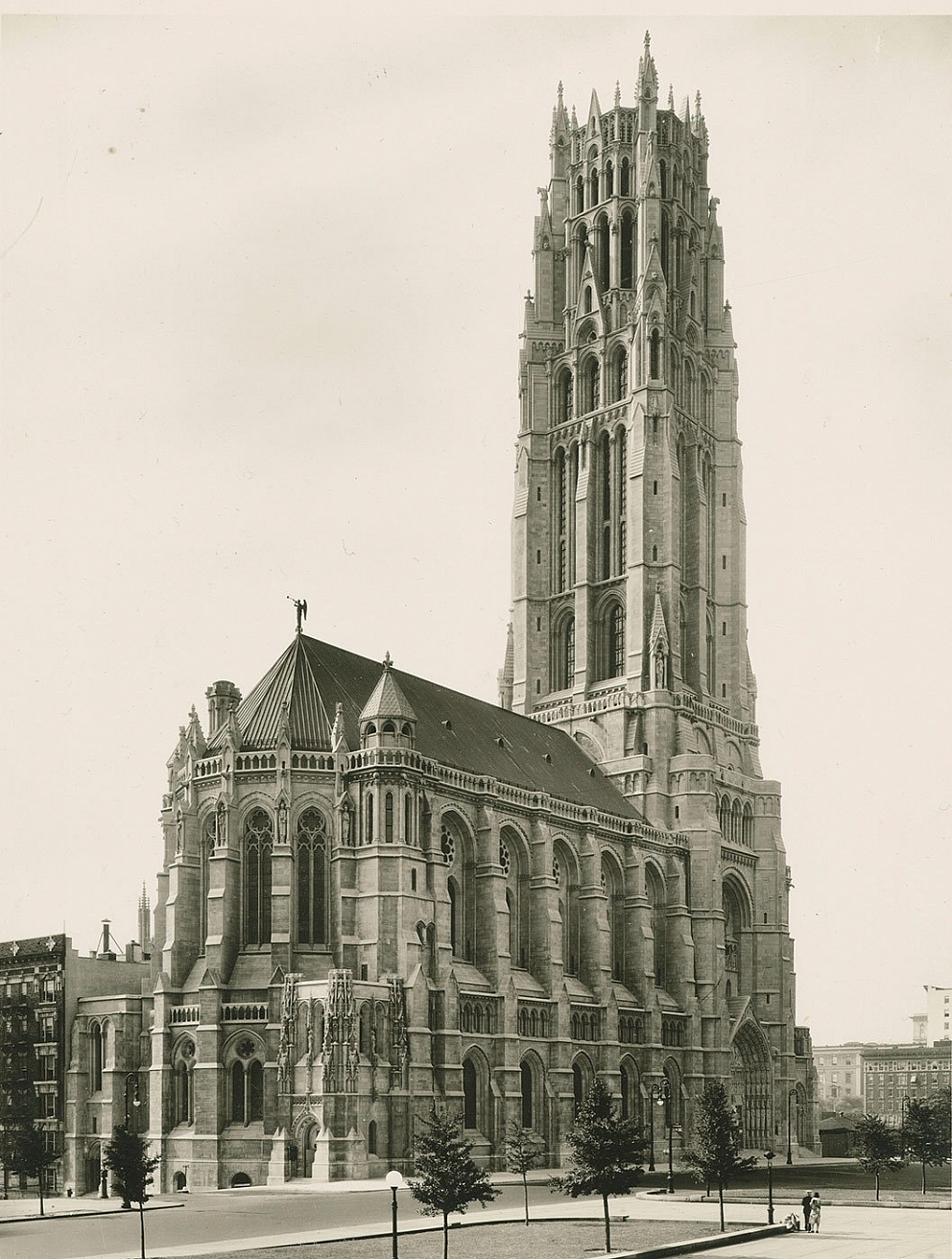 Riverside Church from Riverside Drive, circa 1930
Enlightened Living Evolved
Claremont Hall shares many of the architectural features and characteristics that define the Gothic style of Union Theological Seminary. By infusing modern luxury with Gothic grandeur, Claremont Hall represents the evolution of enlightened living while every architectural detail creates a sense of continuity with Union and the surrounding community.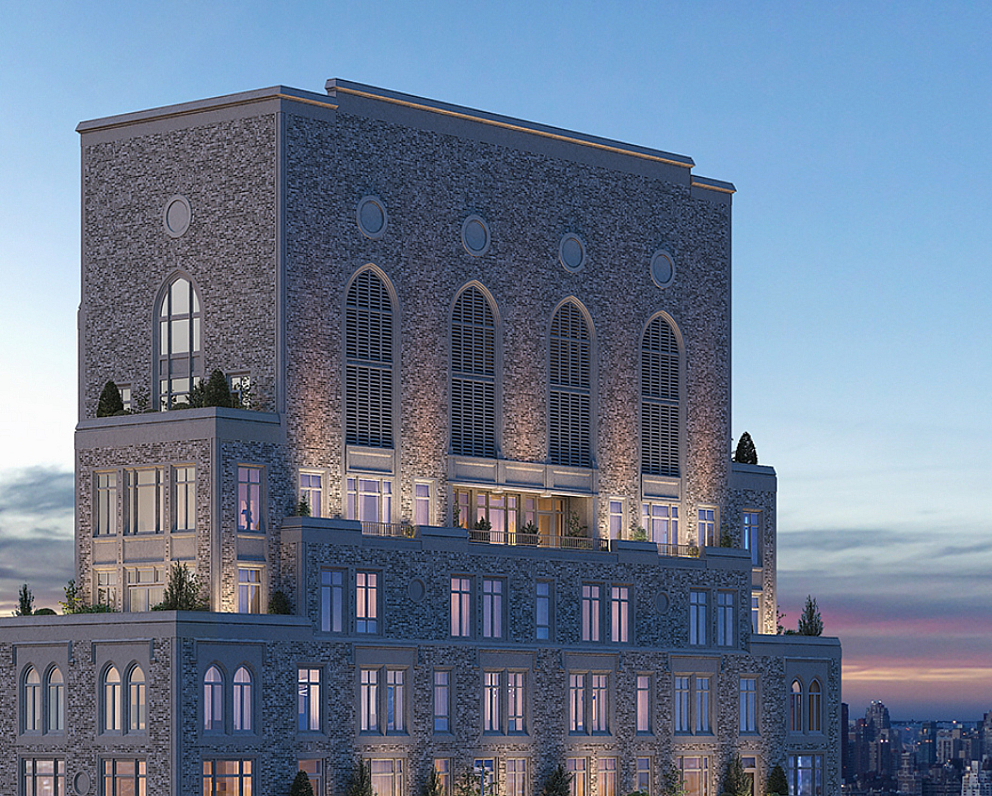 The Crown of Claremont Hall is framed by a series of setbacks with classical parapets that create a play of light and shadow across the building's facade. The top is defined by its Pointed Arches that can be seen for miles in any direction.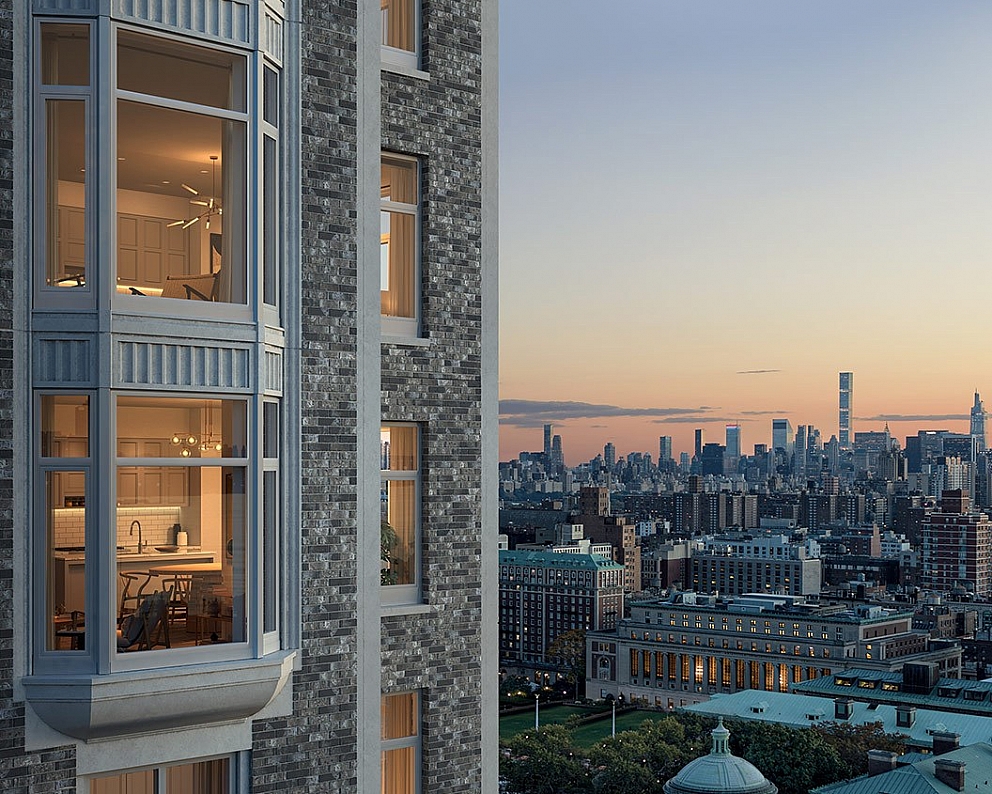 Bay Windows are uniquely featured in select residences, which add natural light and a sense of expansiveness to a room while amplifying views.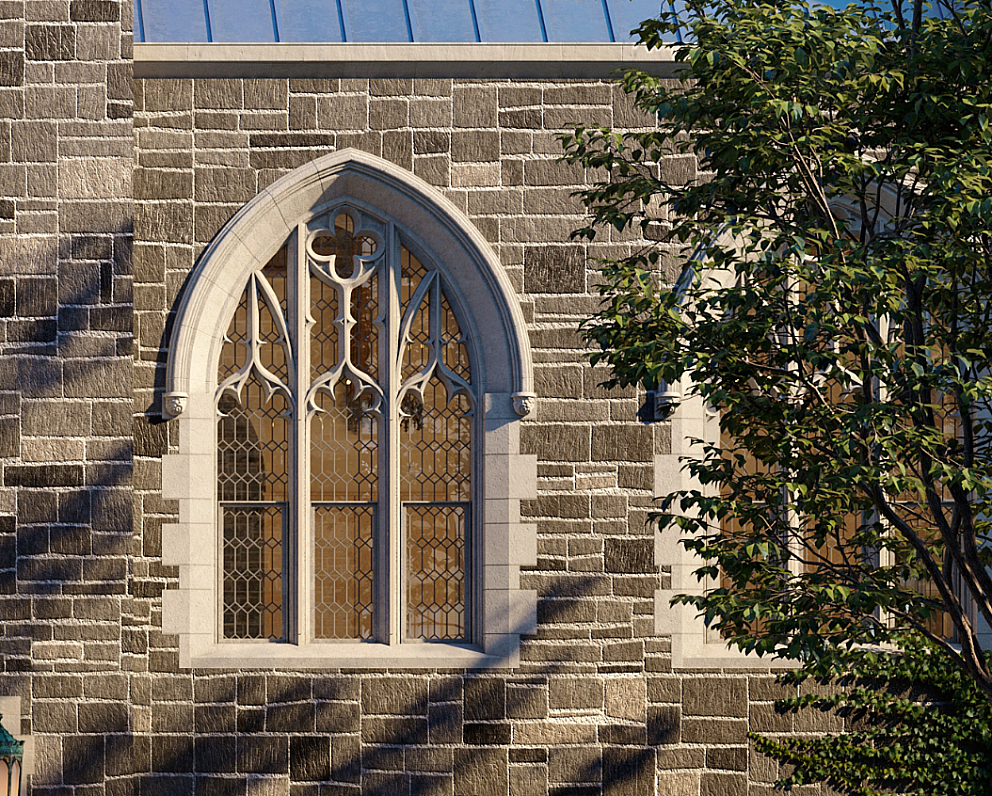 The original Gothic Tympanums and Hooded Tudor Windows have been restored and preserved on the original refectory façade.